About the FPUSA
Edit
The FPUSA (Federation of Petanque in the USA) is the official governing body of petanque in the Unites States. It is a national member of the international FIPJP, the international federation for petanque.
When a club is a member of the FPUSA, it is entitled (among other things) to host FPUSA-sanctioned tournaments.

Contact information for FPUSA clubs
Edit

Click on the SITE NAVIGATION icon.
click on ORGANIZATION.

for a map of the FPUSA regions: click on REGIONS AND CLUBS.
to find the club that you're interested in: click on the appropriate region.
Official FPUSA web site
Edit
Lists the annual schedule of FPUSA tournamants
Lists all FPUSA member clubs, along with contact information — look under the "Locate a Club" tab in the sidebar
Official FPUSA blog
Edit
Publishes tournament results
Sidebar with links to the web sites of some FPUSA member clubs.
Official FPUSA Smugmug (pictures) site
Edit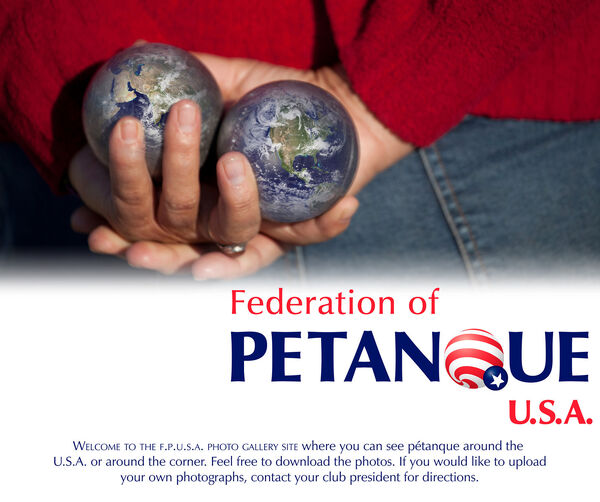 Community content is available under
CC-BY-SA
unless otherwise noted.